Lobby Lounge & Picnic Area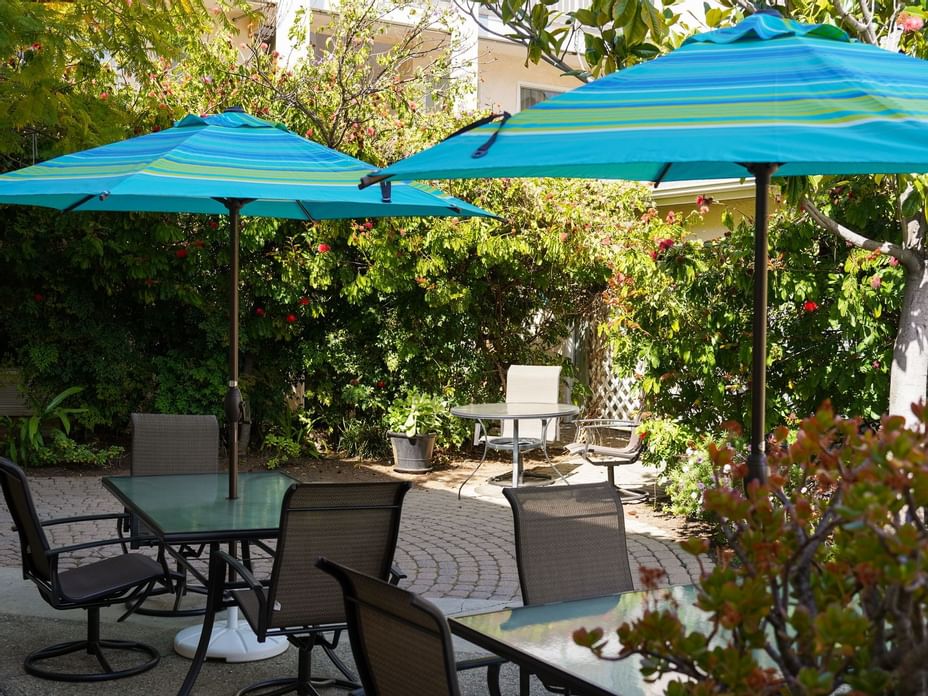 "Socialize with friends, chat with colleagues or simply relax after your day in San Luis Obispo in our stylish Lobby Lounge, a vibrant and inviting spot. Plan fun family gatherings in our picnic area with picnic table and Bar-B-Que Grill open until dusk. We will maintain the Bar-B-Que area as first come, first serve. Reservations slots available upon request based on availability.
Covered patio area is located between our front and back building. BBQ area is next to the covered patio area.
Another patio area is also located near the lobby. Beautiful and relaxing area surrounded by foliage and covered with umbrellas."