Grand 1 King and 1 Queen Beds Suite Non-Smoking
Our Grand One King and One Queen Bed Non-Smoking Suites are located in our Henderson Building. Generous in size with high-quality King and Queen Bed large enough to accommodate up to two adults. These Grand rooms accommodate adjacent rooms with One King in one room and One Queen in the adjacent room. These over-sized rooms are extended-stay style with large windows, high ceilings and a spacious floor area. These rooms offer a walk-in closet, large bath areas with tub and shower. The room's flat-screen TV with HD channels and HDMI selections offers guests a variety of entertainment options. All Grand Guest Rooms at Hotel Buena Vista conveniently include a Kitchen with an electric stove, spacious cabinet space, microwave, large fridge, and coffee maker. Nightstands, bed lamps, and plug outlets are provided. A hairdryer, plush towels and complimentary toiletries are included. Modestly equipped with amenities and comfortable furnishings a few minutes away from our popular Downtown San Luis Obispo. Our Grand One King and One Queen Bed is ideal for families, couples, business travelers and extended stays.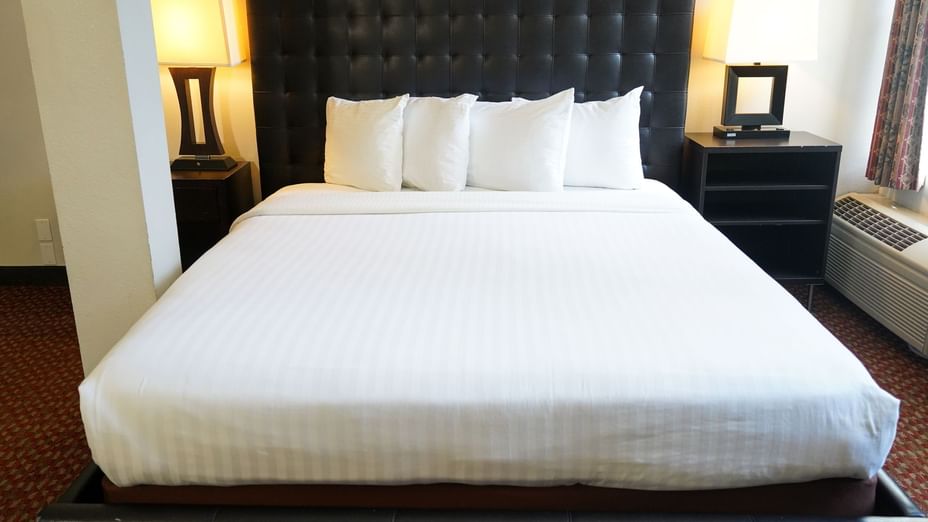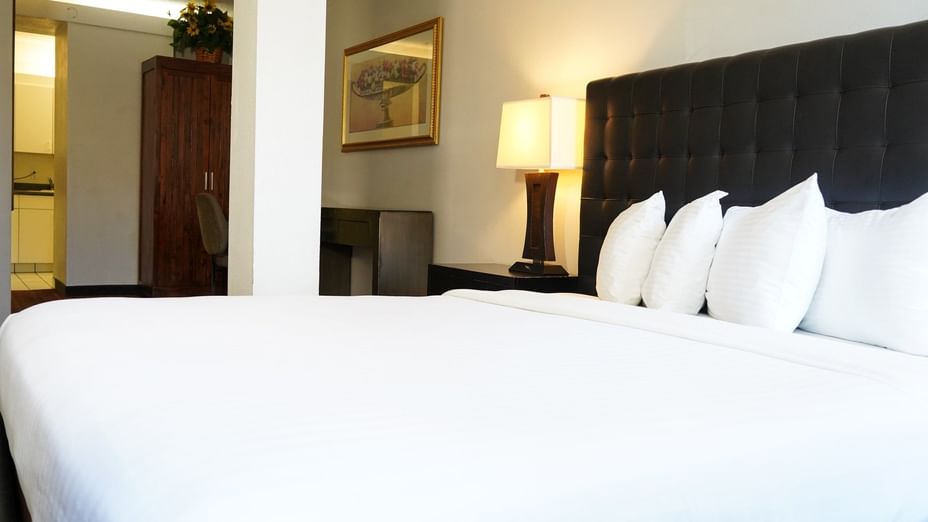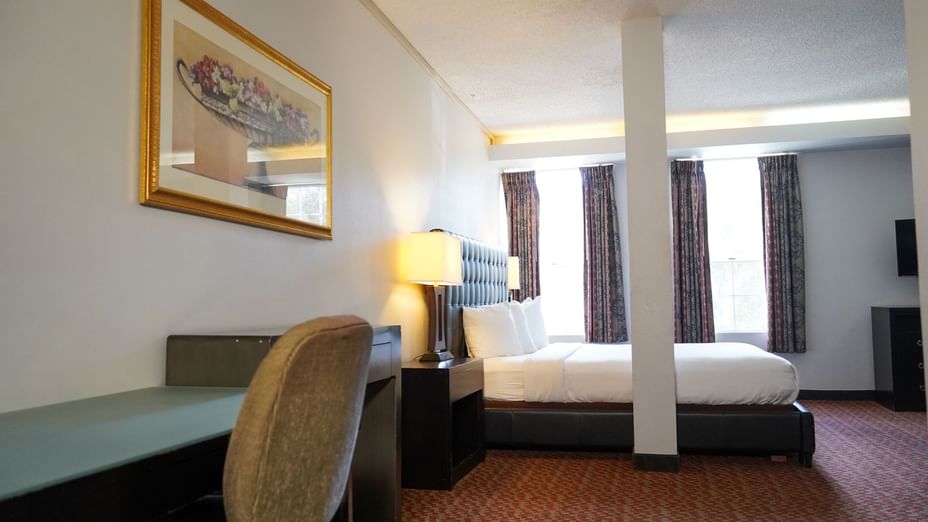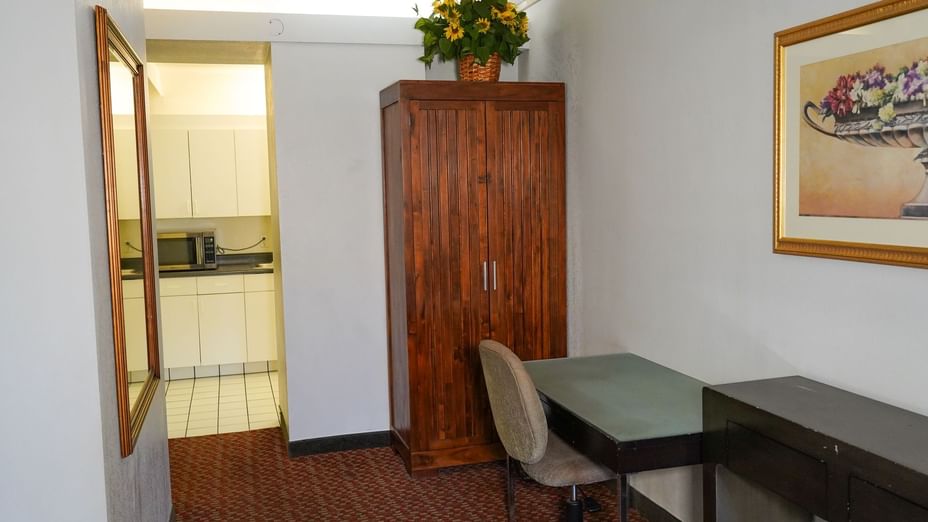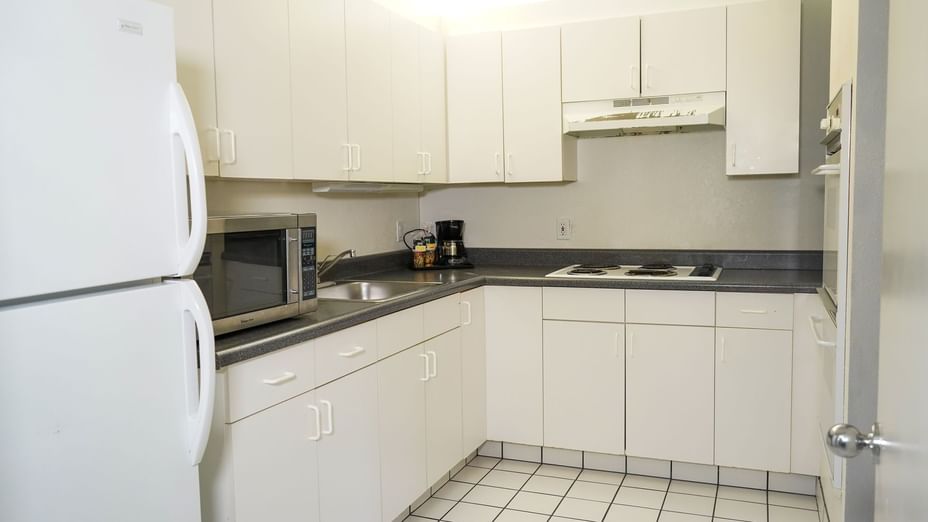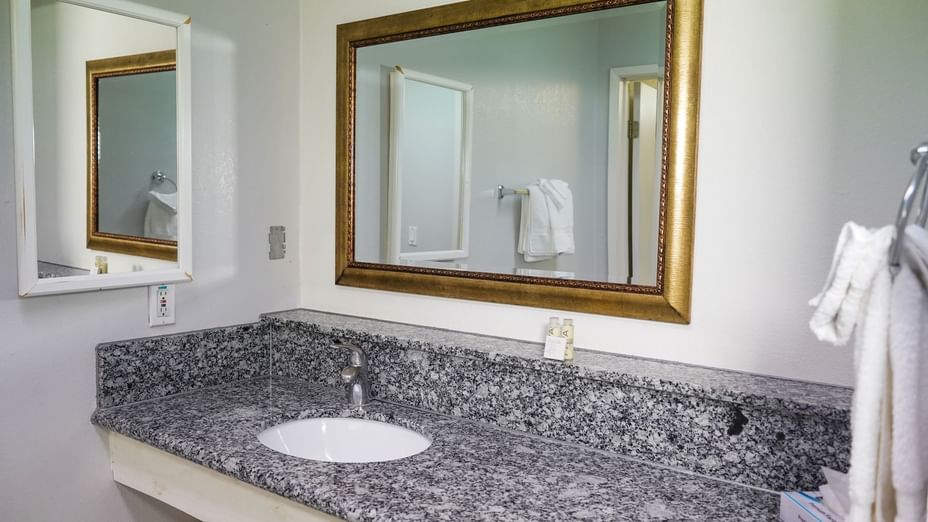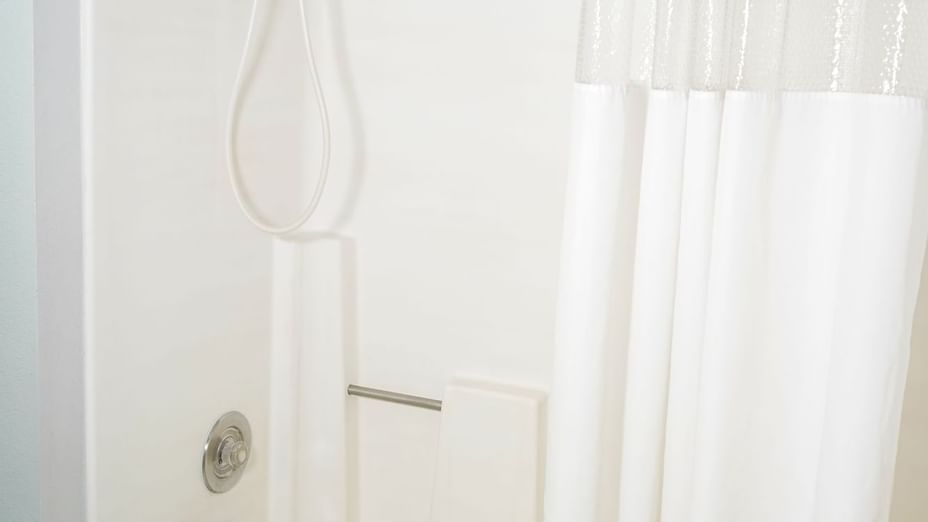 In-Room Amenities
Comfortable, in style King/Queen Bedroom
Kitchen- with microwave and refrigerator
Renovated tile style showers with glass doors (some with tub-by request)
Cozy seating with lots of light
Fresh and clean, Bright and airy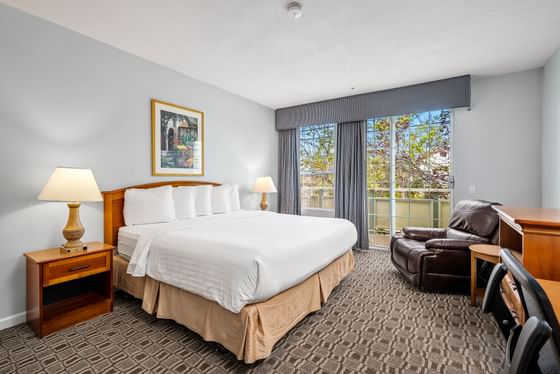 Front Building Rooms
From standard rooms that are anything but standard to superior rooms, these rooms and suites offer a comfortable home away from home for execs, families and couples who want to stay steps from the action in downtown San Luis Obispo. Room options come with one king or two queen beds, and ADA-accessible room types are available.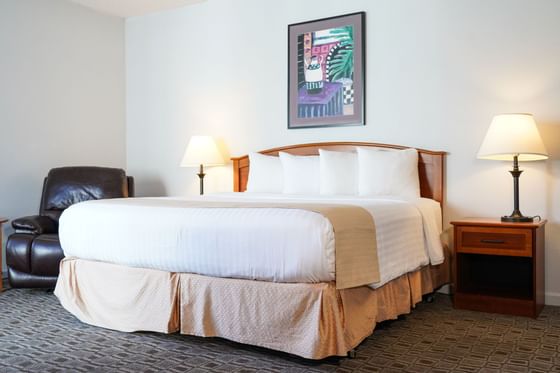 Henderson Building
While our Henderson Building rooms and suites are designed for extended stays, they're also a great option for travelers looking for a little extra elbow room and upgraded perks.